Here are some useful information for the visitors to Japan regarding Transportation, Sightseeing in the major cities in Japan, Fun Activities, and Internet Access.
---
Narita International Airport is located  in Chiba Prefecture, where is pretty far from the center of Tokyo city. Therefore, we strongly recommend you to use public transportation such as The Narita Express, or the Limousine Bus than taking a cab.
Narita Express (N'EX)
The Narita Express or N'EX is very fast, convenient and pleasant to ride directly connecting Narita International Airport with major urban areas in and around Tokyo including Tokyo, Shinagawa, Shibuya, Shinjuku, Ikebukuro and Yokohama.
With the convenience of The Narita Express, there are no more stressful transfers.

The Narita Express takes you from Narita Airport to Tokyo Station in only 53 minutes.
There is at least one train per hour. During peak service times, trains run every 30 minutes.
All The Narita Express seats require prior reservation, so you can have your own seat.
Do not worry about traffic jam, you can get to your destination faster than you think.
Limousine Bus

THE BEST WAY TO GO.
The most FRIENDLY and RELIABLE services to Tokyo THREE BIG FEATURES OF THE LIMOUSINE BUS Incomparable Route Network! Their wide spread route network links the Narita International Airport at Narita with Tokyo City Air Terminal (T-CAT), Yokohama City Air Terminal (YCAT), Haneda Airport and most major hotels at heart of Tokyo.
Ultra Convenient! Door to door servicing directly from just in front of the arrival lobby at Narita Airport all the way to the lobby at the major hotels in Tokyo, with baggage free! Seamless Services! – Operating some 700 daily departures between Narita and Haneda Airport, T-CAT, YCAT, and Tokyo Station, leaving every 5 to 30 minutes interval.
It collaborates with the flight departures giving you enough time at the destination if you could board it earlier.
Here are all major Hotels in Tokyo for limousine Bus Service
Sightseeing Tokyo, Kyoto, and Osaka
We recommend you to get a rental WiFi or a SIM card. If you get lost of your current location, you know where you are by using your smartphone or tablet.
---

---
Do you know the "Hato Bus tour"? It is very convenient tour bus and the Hato Bus provides tours in English. The hotel you are staying wil give you more information.
The Maid Cafe at Akihabara
As you know, Maid Cafe is one big pop culture in Japan.
There are many foreign visitors, and they enjoy the Maid cafes in Akihabara.
But please keep in mind that Akihabara is quite complex area, thus it is difficult to look for the one you like.
Renting a pocket wifi or buying a prepaid SIM card will provide you with Google map and a GPS to navigate you through the town of Akihabara (or anywhere!).
JAPAN RAIL PASS
The Key To Convenient Sightseeing In Japan.
The JAPAN RAIL PASS is offered by the six companies that make up the Japan Railways Group (JR Group).
If you are planning to move across Japan on budget, then getting a JAPAN RAIL PASS is essential.
However, please be aware that some restrictions apply.
The pass is not valid for "NOZOMI" trains on the Tokaido and Sanyo Shinkansen lines.
You can use to go to Tokyo, Osaka, Kyoto with iPhone and Data card.
---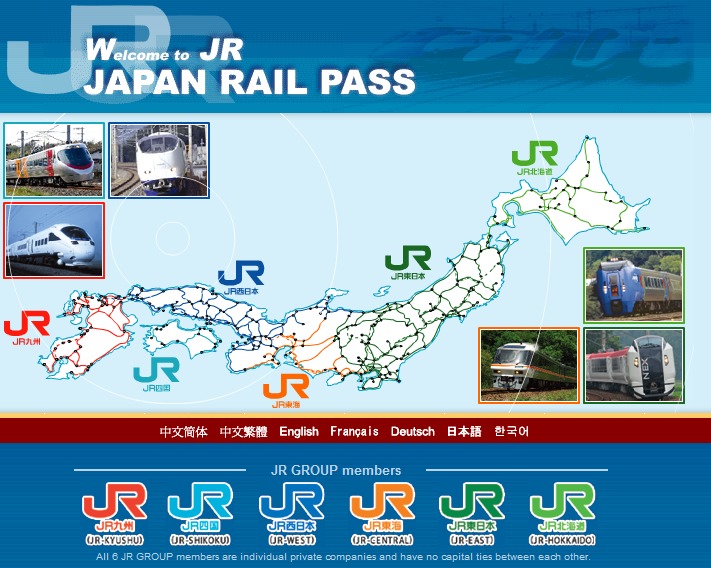 You can use WhatsApp, Line or Skype with pocket wifi or SIM card to make phone calls. These apps are a good solution for saving international fee.