How to get your rental pocket WiFi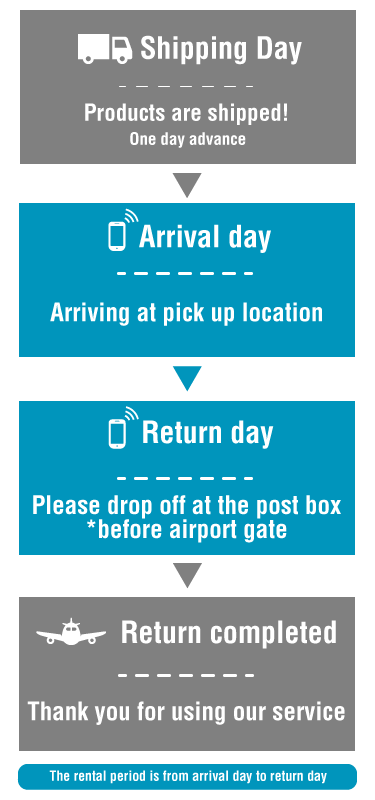 Order

Go to our order form and choose your rental plan.

Payment

Settle your payment.

Get Device

Collect your rental device at the designated location.

Return

Enclose the rental items in the included envelope and drop it in any postbox in Japan.
Rental terms and conditions
Rental term and conditions
Please place your order at least 3 days prior to your rental date.
Your rental pocket wifi will be ready for pick up one day before your start date.
You can pick up your rental item anytime on your rental start date.
Please be sure to drop your rental items by 12pm of one day after your end date.