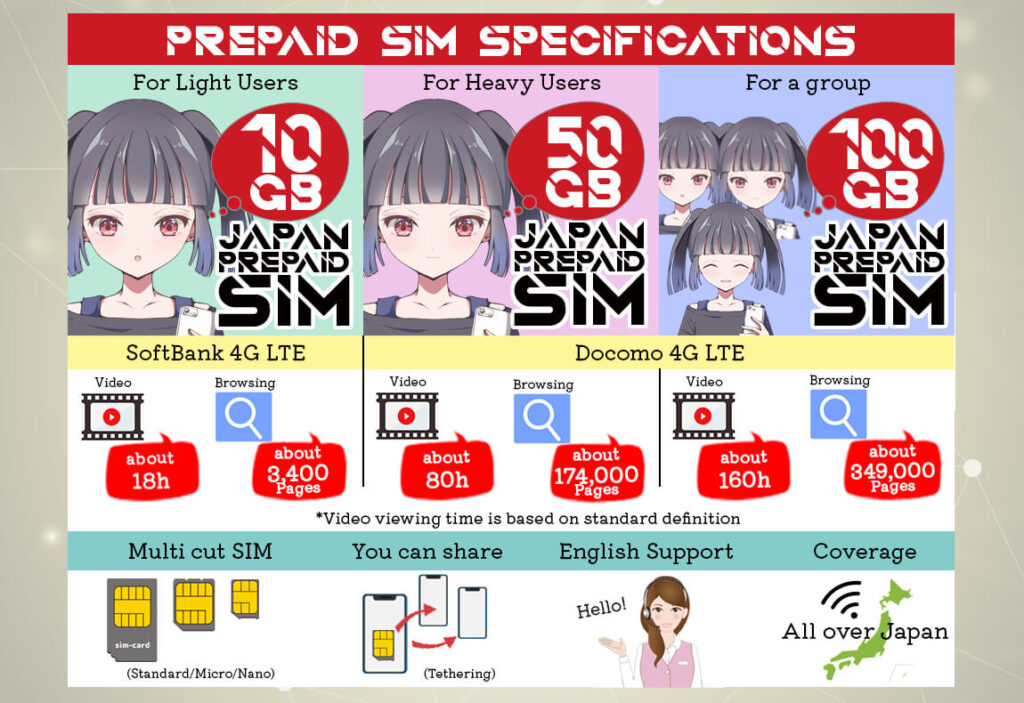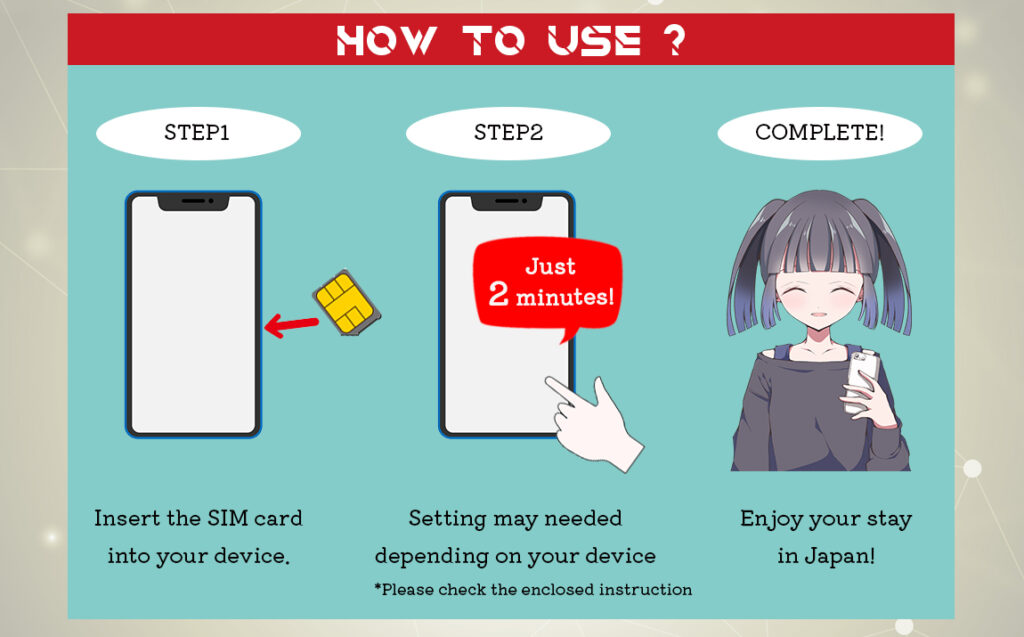 Q&A
Q:Where can I pick the SIM cards?
A: You can choose your arrival Airport or accommodation as your pick up location.
Q:Do I have to send back the SIM card once I have finished ?
A:No. This is a prepaid SIM card. You don't have to return it.
Q:When does my SIM card will expire?
A:Expiration dates are varied depending on your delivery date, however we will make sure that SIM card will last AT LEAST 3 months after the activation.
Q:Is the SIM card compatible with my phone?
A:It is compatible with the most of Smartphone (tablet) as long as it is unlocked.
However, please kindly understand we couldn't promise.
Q:Is there a pin tool with the card ?
A:There is no pin tool.
Q: Does the SIM card come with an English instruction?
A: Yes, it does.
Q: Can I top up the SIM card?
A: No. Once it is reached to the data limit, you cannot use it anymore.
Q: Can I make phone calls with the SIM card?
A: No, this SIM card is data only, however you can make a phone call through app such as whatsapp or skype.
Q: The SIM card for my phone is Micro. Can it fit to my phone?
A: Yes, the SIM card is multi-cut. You can cut into Standard, Micro or Nano.
Q: Is the customer support available in English in case the SIM does not work?
A: Yes, the support desk is availble in English, Chinese and Japanese.
Q: Can I use the SIM card with my pocket wifi?
A: Our SIM cards are for smartphones. We cannot guarantee if they work with your pocket wifi.