We start the long term Wifi rental service
from Feb.15th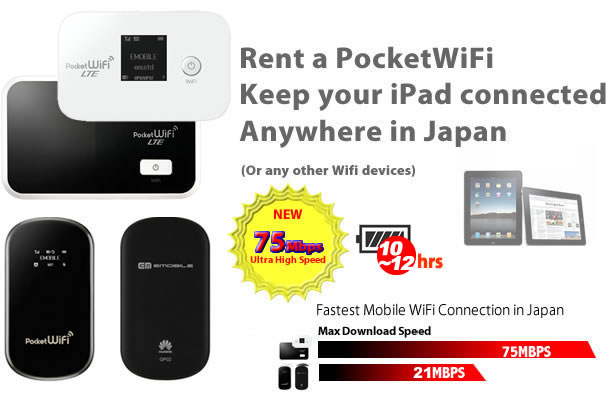 Rent a WiFi, Pocket Wifi device (HOTSPOT MIFI) for Internet Access from anywhere in Japan
The Pocket WiFi (HOTSPOT MiFi) is a center of personal connection device and the ideal mobile broadband solution for iPad and laptop users who need high-speed wireless connection, anytime and anywhere in Japan.
Simply by turning on the Wi-Fi switch, you can enjoy high-speed mobile broadband network on the spot, without carrying a bulk of internet cables. The Pocket Wifi (HOTSPOT MiFi ) can automatically create group internet access and individual WiFi hotspots; wirelessly connect to various devices such as iPad, laptops, digital cameras, iPhone, Android phone and PSPs; and play games online and transfer pictures.
The Pocket Wifi (HOTSPOT MiFi) fits easily into the your pocket or handbag, allowing WiFi connection at your fingertip.
Learn more about the WiFi environment in Japan HERE

High-speed internet WIFI HOTSPOT: 21Mpbs ,75Mbps (GL06P/GL04P) at optimal condition.
Unlimited internet access: No additional fees for data access.
Easy pickup: We deliver the pocket WiFi to the Airport, hotel, residence, office , etc.
No installation system is required.

The Pocket Wifi 21Mpbs , 75Mbps (GL06P/GL04P) coverage area extends to 90% around Japan.

Our service is far superior to BIC Wimax and UQ WiMAX pocket WiFi service area that only covers few cities in Japan.

Make phone calls from Japan to your home or office using Skype, LINE, or other applications.

Flexible rental policy, starting from 3 days of rental period.
We accept VISA, Master and AmEx credit cards.
 No deposit is required.
Delivery is made one day before rental start date so customers staying at hotels can pickup the device(s) at any time on that day.
Which Wifi/ Pocket WiFi Vendor is the best for your Trip to Japan :
E-mobile, Docomo, UQ WiMAX ?
E-Mobile is the best pocket WiFi Share in Japan.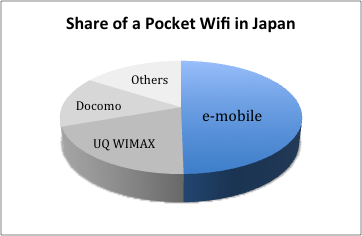 Comparison of main pocket WiFi rental companies in Japan ( 5:Best, 1:Poor )
| | | | | |
| --- | --- | --- | --- | --- |
| WiFi provider  | Rental company | Speed | Rental Price | Coverage |
| e-mobile | GAC | 5 | 5 | 4.5 |
| UQ WIMAX | R | 4 | 4.5 | 2 |
| Docomo | J | 5 | 2 | 5 |
WIFI Rental Detail
Rental WiFi /MiFi Fee

1-5 days Pocket Wifi Rental
Additional 1day Pocket Wifi
Pocket Wifi Rental Fee
Includes shipping/return fee
Anywhere in Japan

21 Mbps Model
6,300JPY
870JPY /DAY

400 JPY
300JPY

GL04P/GL06P
75 Mbps Model
7000 JPY
990JPY/DAT
500 JPY
300 JPY
Specification

75Mbps Model

(GL04P/GL06P)

21Mbps Model
Size(W×H×D)
56(W)×97(H)×18.0(D)mm
25.0mm×12.0mm×87.0mm
Weight
< 90g 3.17 ounces
< 90g 3.17 ounces
Battery
Battery, 10-12 hours of continuous work
1500mAh Battery, 4-5 hours of continuous work
WiFi MiFi
Communication Speed

LTE/4G/3G Hybrid
Down:Max75Mbps
Up Max:25Mbps

Connected up to 10 devices at the same time


3G hybrid
Down:Max21Mbps
Up Max:5.8Mbps

Connected up to 5 devices at the same time

WiFi MiFi
Supported Devices

iPad
Laptop ( Windows , Mac )
iPhone

Android
iPodTouch
PSP
any other WiFi Devices
Pocket WiFi (MiFi) 75Mbps Model Rental fee by days.
For Laptop and iPhone/iPad , Android,Windows phone and any tablet.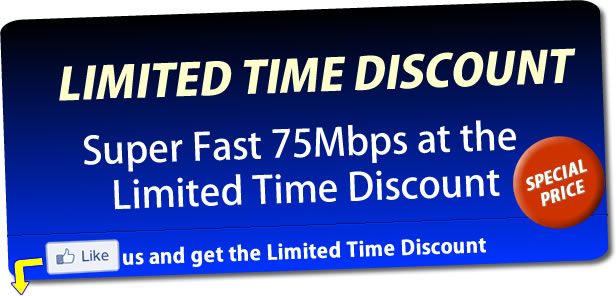 - UNLIMTED DATA,
- Free Delivery fee ( except for the Premium Delivery )
- No return fee ( Included Prepaid Envelope for Returning)
DAY
1
2
3
4
5
6
7
RENT
(JPY)
7,000
3,960
7,800
4,950
8,600
5,250
9.100
5,550
DAY
8
9
10
11
12
13
14
RENT
(JPY)
9,500
5,850

10,000

6,150


10,500
6,450
11,000
6,750
11,500
7,050
12,000
7,350
12,500
7,650
DAY
15
16
17
18
19
20
21
RENT
(JPY)
13,000
7,950
13,500
8,250
14,000
8,550
14,500
8,850
15,000
9,150
15,500
9,450
16,000
9,750
DAY
22
23
24
25
26
27
28
RENT
(JPY)
16,500
10,050
17,000
10,350
17,500
10,650
18,000
10,950
18,500
11,250
19,000
11,550
19,500
11,850
DAY
29
30
30+ days
RENT
(JPY)
20,000
12,150
20,500
12,450
20,500 + 500/day
12,450 + 300/day
Pocket WiFi (MiFi) 21Mbps Model Rental fee by days
For Laptop and iPhone/iPad , Android,Windows phone and any tablet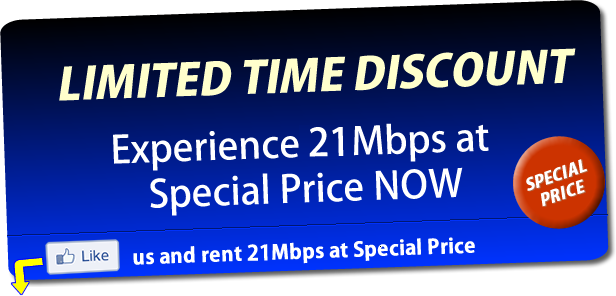 - UNLIMTED DATA,
- Free Delivery fee ( except for the Premium Delivery )
- No return fee ( Included Prepaid envelope for Returning)
DAY
1
2
3
4
5
6
7
RENT
(JPY)

6,300
3,480

6,800
4,350
7,500
4,650
7,900
4,950
DAY
8
9
10
11
12
13
14
RENT
(JPY)
8,300
5,250
8,700
5,550
9,100
5,850
9,500
6,150
9,900
6,450

10,300
6,750

10,700
7,050
DAY
15
16
17
18
19
20
21
RENT
(JPY)
11,100
7,350
11,500
7,650
11.900
7,950
12,300
8,250
12,700
8,550

13,100
8,850

13,500
9,150
DAY
22
23
24
25
26
27
28
RENT
(JPY)
13,900
9,450
14.300
9,750
14,700
10,050
15,100
10,350
15,500
10,650
15,900
10,950
16,300
11,250
DAY
29
30
30+ days
RENT
(JPY)
16,700
11,550
17,100
11,850
17,100+ 400/day
11,850 + 300/day
NOTE:
Some Pocket WiFi rental companies only have monthly charge rental system and are not flexible for customers traveling Japan for a limited time. We have a much more flexible rental system, starting at 3 days and extending daily.
Extra Battery for Pocket WiFi (MiFi) 21 Mbps / 75Mbps Model
To extend the battery life of your pocket WiFi, we recommend you to rent an extra battery, which will allow you to use 10-12hours.
Extra battery rental fee is 150Yen/day. It is rechargeable type Battery.
You do not need to buy Dry Battery.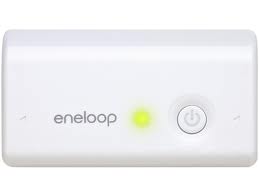 Wifi Delivery
Easy Pickup: We make sure that the device(s) arrive one day before requested pickup date in order to ensure smooth and easy pickup.
Free Delivery
Delivery location: you can receive the Pocket WiFi after landing, in post office of the Airport, Hotel, Residence etc.

Delivery Fee: FREE
Free Delivery at post office at the Airport: Location and office hours
Narita
Terminal 1
open 8:30am -
8:00pm
every day
Narita
Terminal 2
open 8:30am -
8:00pm
every day
Kansai(KIX)
open 9am -
5pm
every day
Chubu(Centrair)
open 9am -
5pm
Mo to Fr
New Chitose (Hokkaido)
open 9am -
5pm
every day
Please use the Premium delivery when you pickup at Haneda Int. Air port
Wifi Premium delivery for Airport
For customers arriving early morning or late night (other than normal business hours), use premium delivery.
Narita
Terminal 1
open 6:30-Last Flight
every day
525 JPY
Narita
Terminal 2
open 6:30-Last Flight
every day
525 JPY
Kansai(KIX)
open 6:30-22:30
every day
1,420 JPY
Haneda
24H
every day
1,220 JPY
Chubu(Centrair)
open 6:30-21:30
every day
1,320 JPY
Hokkaido(Chitose)
open 7:30-19:00
every day
1,620 JPY
Fukuoka Airport
open 8:00-21:00
every day
1,620 JPY
HOW TO RETURN Wifi Devices (FREE)
Prepaid return envelope included!

Just drop off at anywhere or any airport! 
When you rent your device, you will receive the rental items, plus a prepaid return envelope. To return the device to us, please place all rental items into the prepaid return envelope, seal it, and then drop it in any mailbox. You will easily find mailboxes all around Japan, as well as in the airport before the security gates. You do not have to directly return the rental items to our office counter. If you have any questions, please contact us.
Why we do not provide loss/damage insurance

for Pocket Wifi.

In many cases, our rental products are covered by general travel insurance (including travel insurance provided with a credit card). It is quite common for our customers to lose our product along with their own iPhone etc. We highly recommend using a travel insurance for such cases. and Please also check with your insuarance agency/company beforehand to know that you can use the travel insurance or no. In case of loss/damage, Global Advanced Communication will provide any necessary documents for insurance policy
Pocket WIFI Instruction Manuals in PDF
GL06P 75MBPS Pocket WiFi
English / Japanese / Chinese / French / Korean / Portuguese / Spanish / Taiwanese / Thai
GL04 75MBPS Pocket WiFi
English / Japanese / Chinese / French / Korean / Portuguese / Spanish / Taiwanese / Thai
21MBPS Pocket WiFi
English / Japanese / Chinese / French / Korean / Portuguese / Spanish / Taiwanese / Thai
The Wifi Environment in Japan
I will be glad if this data is of useful information for those traveling in Japan.
1. In Japan, there are almost no free Wifi environments. Although free Wifi can be used easily in McDonald's or Starbucks in the United States and other countries, that service is not available in Japan unless the device is registered in advance. This necessary registration is very difficult for a foreigner.
Moreover, we cannot rely on the security of these environments. A visitor's ID and password can be stolen and unexpected damages can occur. In some cases, the ID and password may be manipulated so that the customer becomes the perpetrator.
Although many hotels also provide wifi, it is often times not free. This is because Hotels make contracts with the Wifi service company to provide the service. In many countries such as the United States, wifi access for visitors is prepared and can be used freely. However, such service is not provided in many Japanese companies.
Moreover, there is almost no internet connection, such as Wifi, in dormitories for those who are studying abroad in Japan or are training for some program.
In Tokyo, internet cafes require a Japanese ID, prohibiting easy access for foreigners.
As shown, internet access is restricted not only in public places but also in companies and hotels. Furthermore, practical uses of smart phones and laptops (ex. Looking up a map of the town) are not available.
If people have easy access to the internet, time spent in Japan can be wonderful. The following chapter explains the methods.
2. About the Internet environment in Japan.
Some people consider prepaid SIM over tablet computers and smart phones, but prepaid SIM in Japan is restricted severely .
1) Telephone call + Data Prepaid SIM In Japan, only Japanese citizens or legal alien residents can purchase prepaid and post paid SIM with a telephone call function.
Strict identification is performed for acquisition to prevent crimes using a mobile phone and travelers can only rent SIM cards with a telephone call function.
2) Data communication Prepaid SIM. In Japan, prepaid SIM for data usage is not offered by major telecommunication companies (NTT DOCOMO, SOFT BANK, AU, E-mobile, etc.) An offering company borrows a circuit from these major companies, and provides the service. Data prepaid SIM cards from these third parties are cheap.
At our company this offer to customers was considered and tested by actually purchasing a product, but it did not provide a service that we could offer. The reason being, it cannot provide sufficient speed. Although there were 7MBPS, 14MBPS, etc., when it is actually used in urban areas, 100KBS to 300KBS came out at most.
This is because, due to the sudden increase in demand for tablets and smart phones in Japan, the circuits of major telecommunication companies is in a blowout state. Since the third party companies are able to get hold of only a small circuit provided by these major companies, the original speed and efficiency of the SIM card is lost. This problem is not solved for the time being.
At our company, we rent out SIM cards directly from the major companies, so this is not of a concern.
3) Universal Pocket Wifi
Wifi can be accessed within a range of 20m of the Pocket Wifi at any time.
Moreover, since only a pocket Wifi user knows the encryption and the password at the time of connection, a secure Internet access can be used.
In Japan, there are two major pocket wifi's:
① WIMAX
② LTE・4G
① has a service area that is narrow and can only be used in urban areas.
② is the newest standard and has become the mainstream of major telecommunication companies. Therefore, the coverage area is wide and has a maximum speed of 75 MPBS.
Since LTE ・ 4G has become the standard, I recommend you consider LTE・4G if renting.
Supporting Devices: They correspond to all Wifi connection apparatus (Smart Phone, Tablet, Laptop etc.). The apparatus of any country can easily connect with Pocket Wifi.
Connection method: The setting method changes with the connecting apparatus.
Below is the basic flow.
① Turn on the pocket Wifi.
② Choose SSID of pocket Wifi (name of pocket Wifi) to connect.
③ Enter the password for connection.
If a power supply is switched on, it will be connected immediately after the 2nd time
We have the Video instruction Click Here
Although it is simple, I will be pleased if this helps make traveling in Japan easier.
Thanks for a Wifi rental in Japan customers
We received more than 5000 Likes on our rental Wifi service in Japan. There are still so many children suffering from the Great East Japan Earthquake and Tsunami, and from the nuclear disaster in 2011. One "Like" was counted as 20JPY, and so far we managed to donate 100,000JPY (1,000USD) to the suffering children. We deeply appreciate the cooperation of all of our Wifi rental service customers. We plan to continue the donation, and we will make a donation every time we reach another 5000 Likes on our rental Wifi service in Japan. We appreciate your continues support.